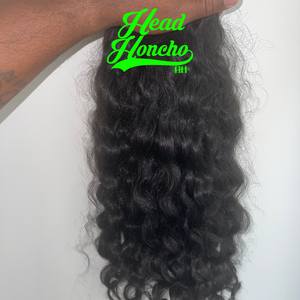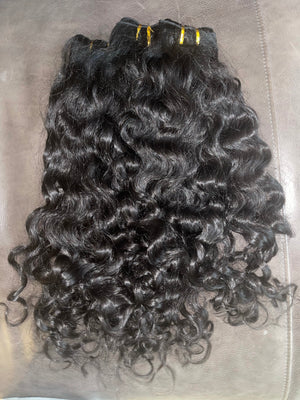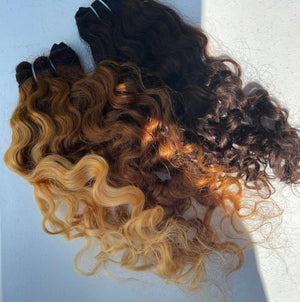 PRICE IS FOR (1 ) BUNDLE ONLY

Raw Natural Curly Hair- Raw Indian Virgin unprocessed curly hairs. These soft plush natural curly hair can also be worn to straight if desired then wet and reverted back to its natural state. Hairs can also be dyed to any desired choice of color. (Seek a professional for coloring services)

Hair weighs 4 ounces per bundle.
 These extensions are reusable and can last up to 3 years or more when properly maintained. The unprocessed Hair comes in a natural brown/natural black color.  
We offer custom coloring options for this product. 
​If you prefer black bundles, make a note on your order.
Hairs can vary in texture as hairs are natural and unprocessed.
Longer lengths curls may slightly looser.
Some textures come in medium coarse, low luster, should a customer prefer this option always feel free to add notes to your order.
100% Raw unprocessed Human Hair
Remy Single Drawn
Natural Virgin Color (1B-2)
Affordable
Last up to 3 years or more with proper care