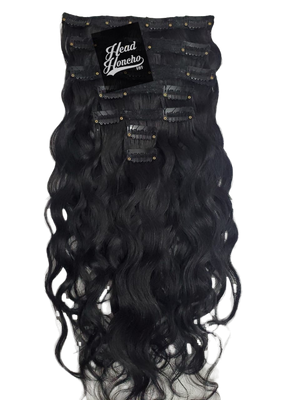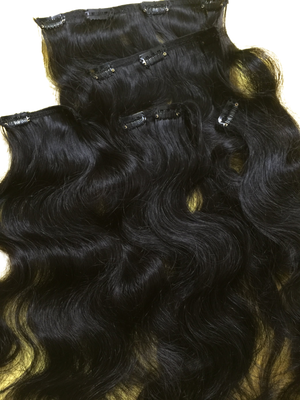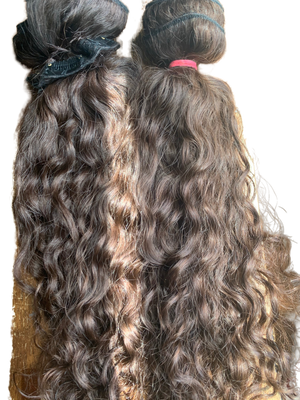 Custom Clip-In hair options. Head Honcho Hair offers custom clip ins for our hair extensions. 

Clip-ins are an additional charge per bundle. When ordering, you can select the hairs you want, add to your cart then come to the clip in section and select the number of bundles you will be adding clip-ins to.
Clip-Ins typically come in 5-7 sets per bundle, depending on lengths.
*ADDING CUSTOM CLIP-IN OPTION CAN ADDITIONAL TIMING TO SHIPPING.  
"How many clip-Ins Do I need?
Customers generally order clip-Ins the same way they order bundles. 
Lengths 
12-18" -2 Bundles with clip-in Option
20-28"-3 Bundles with clip-in Option