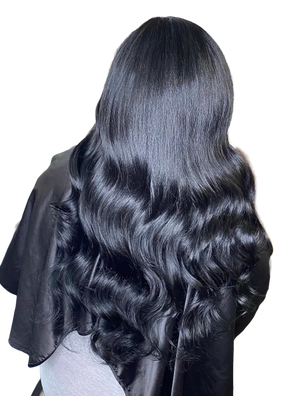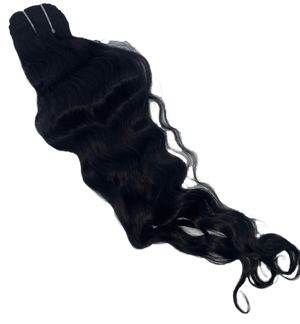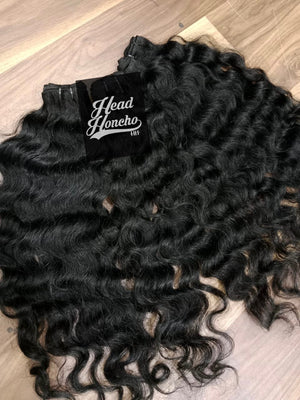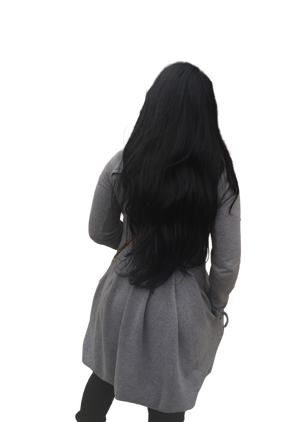 PRICE IS FOR (1 ) BUNDLE ONLY
Jet Black Collection- Raw Jet Black Colored Hair.
These virgin Indian Hairs are for Dark hair lover.  Natural hairs can can be treated the same as our non-colored Raw Indian products. However, these hairs cannot be lifted to levels of 613 and light blondes as they have been colored Jet Black.
Our wavy and curly hairs can be pressed bone straight and worn back to it natural wavy state when wet or washed.
These Hairs Can Last up to 3 years or More when properly maintained. Hairs can be re-used multiple times for installations or even great for wig making.
Each Bundle weighs 3.5 ounces.
How Much Hair do I need for a Full Sew-In.
For lengths 18" and up, we recommend 3 bundles of hair for a very full sew-in.