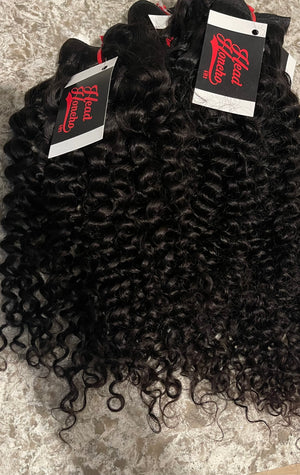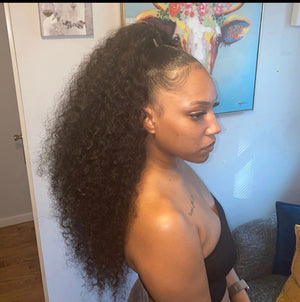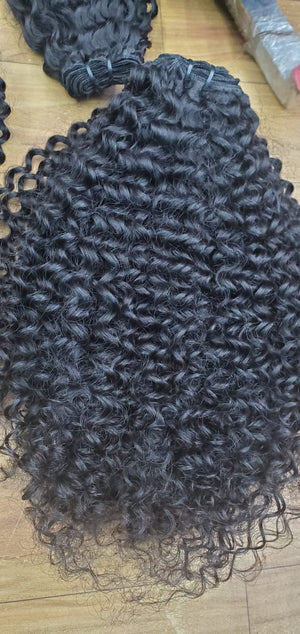 PRICE IS FOR (1 ) BUNDLE ONLY
Deep Curly Hair

Head Honcho Deep curly (Steamed Processed Curls)
The Deep Curly hairs are Raw Indian natural curly hairs that have been steamed processed (chemically-free) to give you plush curls consistent throughout.  
Each bundle weighs 3.5-4 ounces.
Not too tight, not too loose, just right for the soft-plush curly hair lover. These curls have been set and designed to keep consistency throughout and keep its luster and bounce through the life of the hair.
 Hair can last up to 3 years or more with proper maintenance and care. 
Hairs can also be dyed to any desired choice of color. (Seek a professional for coloring services)
100% Virgin Indian Human Hair
Remy Single Drawn
Natural Virgin Color (1B-2)